The Tampa Repertory Theatre
Click titles for more information.

Get more flexibility with FlexPass — the Regular (6 punches) or the FlexPass Mini (3 punches). Use your FlexPass any way you like: come to one show multiple times, bring many people to one show, or bring someone new each time you come to TampaRep.
It's theatre going your way.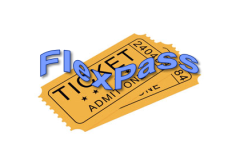 Our Sponsors