The Tampa Repertory Theatre

Give Day Tampa Bay 2018 is coming up on May 1st. Give Day Tampa Bay is a 24-hour online giving challenge. It's another way to support TampaRep as we close out Season 7 and get ready for Season 8 — and more. You can donate, starting now, at mightycause.com/organization/TampaRep.  

Donations made on May 1st can help us win matching funds and other prizes!
Join us in June for A View from the Bridge, one of Arthur Miller's most powerful plays.  This production continues TampaRep's focus on American classics.  This story of love, suspicion, and betrayal keeps Miller's powerful and passionate play as relevant and as moving as ever.
Get more flexibility with

FlexPass

— the Regular (6 punches) or the FlexPass Mini (3 punches).  Use your FlexPass any way you like: come to one show multiple times, bring many people to one show, or bring someone new each time you come to TampaRep. Special bonus:  FlexPasses now include admission to Conversation Starters, our staged reading series, at no additional cost — and for no punches!
It's theatre going your way.
The Tampa Repertory Theatre Season 7 (2017-18)
by Sheila Cowley
Southeastern premiere
by Will Eno
Southeastern premiere
by Arthur Miller
A masterwork from an American master
TampaRep and Creative Loafing present staged readings of plays you won't be able to stop talking about!
FlexPasses Available Now!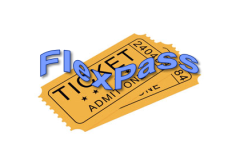 Get ready for Season 8
! Individual tickets go on sale July 1, but you can get the
Flex Pass Early Bird Special
now!