The Tampa Repertory Theatre

Season 8 Draws to a Close with Aaron Posner's sort of adaptation of The Seagull.
What's with the title of our next production? Well, as Charles Isherwood in the NYTimes says, "The expletive smack in the middle of the title of Aaron Posner's "sort of" adaptation of The Seagull is not there for decoration, or even provocation. It is wholly emblematic of Mr. Posner's raw, theatrically audacious version of this Chekhov classic."

Posner brings together an established actress, her aspiring playwright son, his girlfriend (an aspiring actress on her own), and the mother's lover (a well-respected writer), in a clash of young and old, past and present, with everyone in search of the true meaning of it all. As the Washington Post says, it's "a funny, moving slugfest, a ripe mashup of mock and awe…sometimes it blows Chekhov up, and sometimes the play explodes with a genuinely Chekhovian release of emotion. The show is smart enough to have it both ways: It mines The Seagull for classical heft even while giving it the bird."
There's Still Time to Buy a Season 8 FlexPass or FlexPass Mini — use it to see Stupid Fucking Bird.
Get more flexibility with FlexPass — the Regular (6 punches) or the FlexPass Mini (3 punches). Use your FlexPass any way you like: come to one show multiple times, bring many people to one show, or bring someone new each time you come to TampaRep.
It's theatre going your way.
The Tampa Repertory Theatre Season 8 (2018-19)
by Simon Stephens
A Tampa premiere
by Michael Frayn
by Aaron Posner
sort of adapted from The Seagull
by Anton Chekhov
A Tampa premiere
FlexPasses Available Now!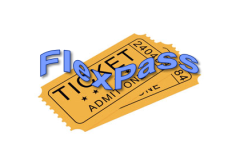 Our Sponsors