[full] [third]
[/third] [two_thirds]
C. David Frankel, Artistic Director and President, directed A Streetcar Named Desire, The Glass Menagerie, Cat on a Hot Tin Roof, Hamlet, and Betrayal for TampaRep. In addition, he played Parmigian in Cold Storage and Solomon Galkin in Imagining Madoff.  Frankel also serves as the Assistant Director of Theatre at the University of South Florida, where he teaches and directs. His most recent TheatreUSF productions include Galileo, Women Beware Women, The Doctor is In! (his own adaptation of Moliere's The Doctor in Spite of Himself), and Rhinoceros.  Other Tampa directing credits in include Betty's Summer Vacation and The Underpants for Hat Trick Theatre; Aunt Dan and Lemon, a joint venture of Dog and Pony Productions and Gorilla Theatre; Look Back in Anger, a joint production of Hat Trick and Gorilla; and No Exit, for the Tampa Bay Performing Arts Center (now the Straz Center).  Frankel also acts occasionally, and appeared in three Gorilla Theatre Productions:  Bach at Leipzig, An Oak Tree, and Six Degrees of Separation, as well as portraying Yogi Berra in the one-person play, Nobody Don't Like Yogi.  He holds an MFA in Directing from the University of Wisconsin at Madison and currently resides in Dade City with his wife, Connie.
[/third] [two_thirds]
Emilia Sargent, one of TampaRep's co-founders, has served on the Board since its inception. She is an actress, singer, director, and teacher and a proud member of the Actors Equity Association and SAG-AFTRA. Emilia most recently appeared on stage in the Tampa Repertory Theatre production of Grounded. She received the Creative Loafing Best of the Bay 2012 Best Actress award for her portrayal of Blanche DuBois in TampaRep's production of A Streetcar Named Desire. She has also appeared in our productions of I Do! I Do!, The Glass Menagerie, Betrayal, and Silent Sky (Theatre Tampa Bay award for Best Actress). She has appeared in numerous other productions, including My Fair Lady, Cabaret, Damn Yankees, The Music Man, Metamorphoses, A Christmas Story, Boston Marriage, Much Ado About Nothing, and Macbeth. In addition, she directed The Children's Hour as part of our 2015-16 season. Emilia received a 2016 Hillsborough County Individual Artist Grant to attend a summer residency in order to pursue continuing education at the Atlantic Theatre in New York. Passionate about theatre education for youth, Sargent serves as the Director of Education Programs for TampaRep, founded the S.A.L.T.™ Drama Intensive for youth in 2001, served on the faculty at the Patel Conservatory since its inception, and has directed numerous youth musicals in the Tampa Bay area. She served on the Corbett Preparatory School faculty for three years, and continues to run the Emilia Sargent Studio for voice and acting at the Community School of the Arts.
[/two_thirds] [/full] [full] [third]
Insert Image
[/third] [two_thirds]
Peggy Huey is a member of the Board of Directors and serves as the Treasurer and Volunteer Coordinator.  A member of the Board of Theatre Tampa Bay, Peggy has been involved in theatre in the area for many years.
[/two_thirds] [/full] [full] [third]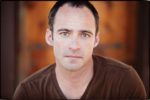 [/third] [two_thirds]
Christopher Marshall is a member of the Board of Directors.  He recently made his Tampa acting debut in our production of Copenhagen.  As an actor, Christopher has appeared in many theatres including four seasons Off-Broadway with PTP/NYC, Milwaukee Rep, ACTTheatre Seattle, Utah Shakespearean Festival, two seasons with both the Colorado Shakespeare Festival and American Players Theatre; Riverside Theater, Aurora Theatre , Disk Theatre (Prague), Gdansk Shakespeare Festival (Poland), and University Theatre (Amsterdam).  He has directed shows in both Los Angeles and in Europe with the Transversal Theatre Company, of which he is a Co-Artistic Director. Christopher is a graduate of Middlebury College; MFA: UC Irvine. He has taught and directed at Middlebury College, Sage Hill School, and the Grotowski Institute (Poland); currently he is the Director of Upper Division Theatre at Berkeley Prep.
[/two_thirds] [/full] [full] [third]
[/third] [two_thirds]
Ami Sallee is a member of the Board of Directors.  She recently appeared in our production of Copenhagen and previously was in Cat on a Hot Tin Roof.  She is a freelance Actor/Director/Designer/Educator and Administrator in the field of Performing Arts with a specialization in Theater. An actor, director, devisor, Ami has also been catagorized as an incubator: she has become known for being responsible for initiating programs and contributing to the "starting up" years of many companies, including The Jobsite Theater and The Patel Conservatory in Tampa, Triad Stage in Greensboro, American Stage in St. Petersburg and The Sarasota Film Festival. Ami has acted or directed for Jobsite Theater, Gorilla Theatre, American Stage, All Out Theatre, and others. She has received two Best of the Bay Best Actress awards and one for directing.  A graduate of TheatreUSF, she recently earned an MFA in Acting from the University of Georgia. In 2019 she will celebrate her 20th anniversary of making theatre in the Tampa area.
[/two_thirds] [/full] [full] [third]
[/third] [two_thirds]
Connie LaMarca-Frankel, Co-Director of Education, is a Professor of Humanities at Pasco-Hernando Community College where she teaches Humanities, Theatre and Leadership. She has an M.F.A. in Directing from the University of Wisconsin- Madison where she studied children and youth theatre and theatre-in-education.  She has traveled to Rio de Janeiro where she studied with graduate students from NYU at the Centre for Theatre of the Oppressed and the work of Augusto Boal. Her directing credits include A Midsummer Night's Dream, The Crucible, The Odd Couple, The Good Doctor, 1984, The Marvelous Adventures of Mr. Toad, The Trail of Goldilocks, Annie, The Trial of The Big Bad Wolf, The Best Christmas Pageant Ever, Cinderella, and Carousel. Connie participated in the Artists Collective at the Tampa Bay Performing Arts Center where she wrote and performed an original work, My Mother and Me.  Connie has been a Phi Theta Kappa Honor Society advisor for 23 years and the Florida Regional Coordinator for the past thirteen years.  A founding member of the Tampa Repertory Theatre, she directed the productions of Cold Storage and Phoenix.
[/two_thirds] [/full] [full] [third]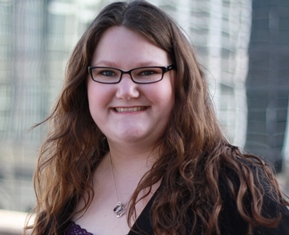 [/third] [two_thirds]
Megan Lamasney, Literary Manager and co-producer of TRT2, served an internship in Production Management at the Actors Theatre of Louisville in Louisville, Ky. Megan directed TampaRep's inaugural production of Alcestis at the Studio Theatre at HCC Ybor and has worked in many of Tampa's theatres as a stage manager and director, including the Tampa Shakespeare Festival.  Directing Credits include: Inertia: The Musical (Orlando Fringe Festival,) Disco Pig (Silver Meteor Gallery), Young Dramatist Project (The Gorilla Theatre), and Spring Awakening.  She will be directing True West for TampaRep in 2016 and Much Ado about Nothing for TampaShakes.
[/two_thirds] [/full] [full] [third]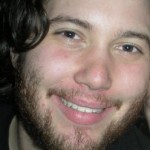 [/third] [two_thirds] [two_thirds]
Matthew Frankel is a member of the artistic staff.  He served as one of the co-producers for TRT2, TampaRep's incubator company.  He co-directed TRT2's inaugural show, Musings of a "Postmodern" Romantic, and the production of Tartuffe. He also performed in Tampa Wrights 1: One-Act Plays by Tampa Playwrights. In addition, Matthew also managed Conversation Starters, our series of staged readings of new plays.  He is a graduate of the School of Theatre and Dance at the University of South Florida and has acted locally with, among others, TampaRep, The Tampa Shakespeare Festival, and the St. Petersburg Shakespeare Festival.
[/two_thirds] [/full]