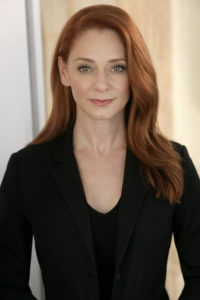 Emilia Sargent, Producing Artistic Director and President, is an award-winning actor, director, singer, and educator who is best known in Florida for her portrayals of The Pilot in the one woman show, Grounded (Best of the Bay Best Actress and Theatre Tampa Bay Outstanding Lead Actress), Henrietta Leavitt in Silent Sky (TTB Outstanding Lead Actress), and Blanche DuBois in A Streetcar Named Desire (Best of the Bay Best Actress). Florida regional favorites include Heisenberg,  A View From the Bridge, Betrayal, I Do! I Do!, The Glass Menagerie, Metamorphoses, A Christmas Story, Boston Marriage, Much Ado About Nothing, and My Fair Lady, among many others. A recipient of the Hillsborough County Arts Council Individual Artist Grant, she studied at The Atlantic Theatre, NY. She has directed Copenhagen and The Children's Hour at TampaRep, as well as numerous theatre education musicals at the Patel Conservatory and Corbett  Preparatory School and she is currently pursuing her M.F.A. in Directing at the University of Idaho. Her passions for the creation of theatre as well as for training artists are as deep as her love of performance. Emilia has taught hundreds of students, many who have gone on to premier collegiate programs and professional theater careers, including Broadway. Her specialized intensives and techniques classes draw students from all over Tampa Bay. She served as Director of Education Programs for TampaRep for nine years and she runs the Emilia Sargent Studio for voice and acting. Emilia brings her background in team leadership and project management from both engineering and artistic organizations to TampaRep, and it is her mission to continue to produce thought-provoking, relevant, bold art that will serve the Tampa Bay community for decades to come. www.emiliasargent.com
Peggy Huey is a member of the Board of Directors and serves as the Treasurer and Volunteer Coordinator.  A member of the Board of Theatre Tampa Bay, Peggy has been involved in theatre in the area for many years.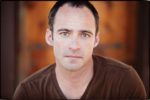 Christopher Marshall is a member of the Board of Directors.  He made his Tampa acting debut in the TampaRep production of Copenhagen, and was recently seen as George in Hedda at Jobsite Theater.  As an actor, Christopher has appeared in many theatres including four seasons Off Broadway with PTP/NYC, Milwaukee Rep, ACTTheatre Seattle, Utah Shakespearean Festival, two seasons with both the Colorado Shakespeare Festival and American Players Theatre; Riverside Theater, Aurora Theatre , Disk Theatre (Prague), Gdansk Shakespeare Festival (Poland), and University Theatre (Amsterdam).  He has directed shows in both Los Angeles and in Europe with the Transversal Theatre Company, of which he is a Co-Artistic Director. Christopher is a graduate of Middlebury College; MFA: UC Irvine. He has taught and directed at Middlebury College, Sage Hill School, and the Grotowski Institute (Poland); currently he is the Director of Upper Division Theatre at Berkeley Prep.
Ami Sallee, a member of the Board of Directors, recently appeared in the TampaRep production of Copenhagen and was previously seen in Cat on a Hot Tin Roof.  She is a freelance Actor/Director/Designer/Educator and Administrator in the field of Performing Arts with a specialization in Theater. An actor, director, devisor, Ami has also been catagorized as an incubator: she has become known for being responsible for initiating programs and contributing to the "starting up" years of many companies, including The Jobsite Theater and The Patel Conservatory in Tampa, Triad Stage in Greensboro, American Stage in St. Petersburg and The Sarasota Film Festival. Ami has acted or directed for Jobsite Theater, Gorilla Theatre, American Stage, All Out Theatre, and others. She has received two Best of the Bay Best Actress awards and one for directing.  A graduate of TheatreUSF, she recently earned an MFA in Acting from the University of Georgia. In 2019 she will celebrate her 20th anniversary of making theatre in the Tampa area.
Connie LaMarca-Frankel, is a member of the Board of Directors and serves as the Secretary and as the Director of Education. She is a Professor of Humanities at Pasco-Hernando Community College where she teaches Humanities, Theatre and Leadership. She has an M.F.A. in Directing from the University of Wisconsin- Madison where she studied children and youth theatre and theatre-in-education.  She has traveled to Rio de Janeiro where she studied with graduate students from NYU at the Centre for Theatre of the Oppressed and the work of Augusto Boal. Her directing credits include A Midsummer Night's Dream, The Crucible, The Odd Couple, The Good Doctor, 1984, The Marvelous Adventures of Mr. Toad, The Trail of Goldilocks, Annie, The Trial of The Big Bad Wolf, The Best Christmas Pageant Ever, Cinderella, and Carousel. Connie participated in the Artists Collective at the Tampa Bay Performing Arts Center where she wrote and performed an original work, My Mother and Me.  Connie has been a Phi Theta Kappa Honor Society advisor for 23 years and the Florida Regional Coordinator for the past thirteen years.  A founding member of the Tampa Repertory Theatre, she directed the productions of Cold Storage and Phoenix.
John King, Chairman of the Board, has been a long-time audience member and supporter of the Tampa Repertory Theatre. An expert in planning,  management, and organizational design, John is the CTO and VP Marketing Operations at Global Widget. He brings his 20+ years of experience to TampaRep.
Nick Hoop, Artistic Associate, is an actor and theatre artist who's worked primarily in the Tampa area, and most recently in Philadelphia. Stage credits include Walnut Street Theatre, Jobsite Theatre, Stageworks Theatre, freefall theatre, Hat Trick Theatre, Innovocative Theatre, Grand Central Stage, The Silver Meteor Gallery, and of course- Tampa Rep. Education includes Point Park University and University of South Florida. He has served as Tampa Rep's Literary Manager for the past two years, and has programmed for our Conversation Starters series. Nick has recently taken social media responsibility for Tampa Rep and has provided promotional work for the company. Nick continues to pride himself on being a resource theatrical literature, plays, and writing and is happy to share that knowledge and love with Tampa Rep.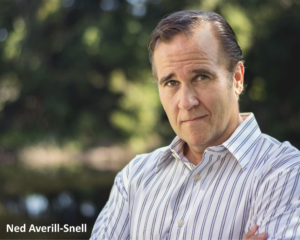 Ned Averill-Snell, a co-founder of TampaRep, serves as its Communications Director, primarily reaching out to the media with news about TampaRep and its productions. As an actor, Ned has appeared at TampaRep in Dinner with Friends, Copenhagen, A View From The Bridge, The Iceman Cometh, Betrayal, Hamlet, I DO! I DO!, The Apocrypha of Theodore Roosevelt and other plays. He has also appeared locally at the Asolo State Theatre (What the Butler Saw), Jobsite Theater (HIR, Gloucester Blue, Twelfth Night), American Stage (Tartuffe, A Moon for the Misbegotten, Chesapeake), Improbable Athenaeum (A Man for All Seasons), Hat Trick Theatre (A Thousand Clowns) and Stageworks Theatre (The Sugar Bean Sisters), and regionally at the 2012 United Solo festival in New York (in his original play Little Tunes), and for three seasons at Indiana Repertory Theatre. He appeared in the St. Petersburg-produced independent film Waiting on Mary.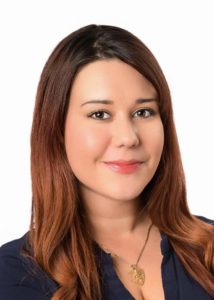 Jasmine Arroyo is a native New Yorker from a Latinx culture. She has stage managed for Tampa Repertory Theatre since 2015 with credits comprising of Bethany, Tampa Wrights, The Children's Hour, Inherit the Wind, Tender Napalm, Silent Sky, Copenhagen, Stupid F*cking
Bird, and Dinner with Friends, as well as A Night of Inappropriately Funny Moments, Part Deuce with Ghost Light Theatre. Jasmine has been
involved in other areas outside of stage managing in both theatre and film including The Vampire Diaries, I Am Super, Chu and Blossom, and the Vagina Monologues. She earned Best Actress by Plant City Entertainment in her role in Conversations in Bed, written by Gretchen Suárez-Peña. She is a board member for Theatre Tampa Bay, assisting to raise the profile of the Tampa Bay region's professional theatre community. Jasmine graduated from the University of South Florida with a Bachelor of Arts in Theatre and is now attaining a M.B.A in Project Management from Saint Leo University.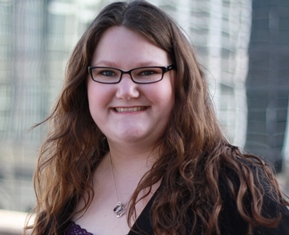 Megan Lamasney, Artistic Associate, served an internship in Production Management at the Actors Theatre of Louisville in Louisville, Ky. Megan directed TampaRep's inaugural production of Alcestis at the Studio Theatre at HCC Ybor and has worked in many of Tampa's theatres as a stage manager and director, including the Tampa Shakespeare Festival.  Directing Credits include: Inertia: The Musical (Orlando Fringe Festival,) Disco Pig (Silver Meteor Gallery), Young Dramatist Project (The Gorilla Theatre), and Spring Awakening.  She will be directing True West for TampaRep in 2016 and Much Ado about Nothing for TampaShakes.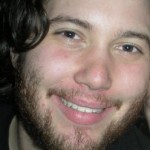 Matthew Frankel, Artistic Associate, served as one of the co-producers for TRT2, TampaRep's incubator company.  He co-directed TRT2's inaugural show, Musings of a "Postmodern" Romantic, and the production of Tartuffe. He also performed in Tampa Wrights 1: One-Act Plays by Tampa Playwrights. In addition, Matthew also managed Conversation Starters, our series of staged readings of new plays.  He is a graduate of the School of Theatre and Dance at the University of South Florida and has acted locally with, among others, TampaRep, The Tampa Shakespeare Festival, and the St. Petersburg Shakespeare Festival.