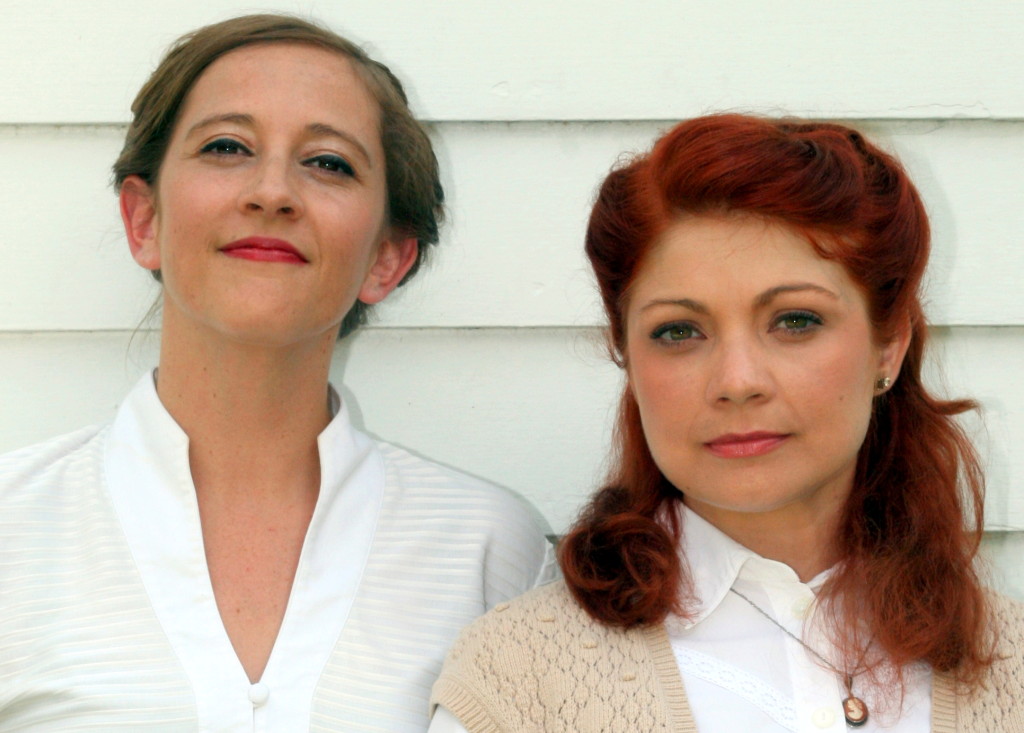 News from TampaRep:  Children's Hour Opening, TTB Award Nominations, and More
Season Five Opens with The Children's Hour!
We're excited to get our fifth season underway with Lillian Hellman's classic American Drama, The Children's Hour. The production features some of Tampa's most exciting actors, including Emily Belvo as Karen Wright and Katie Castonguay as Martha Dobie (pictured above, photo by Désirée Fantal).  The Children's Hour was Hellman's first play, and its two-year initial Broadway run made her a global literary celebrity at 29. Along with her next hit, The Little Foxes, the play cemented Hellman's stature as America's first important female dramatist.
Despite the accolades, The Children's Hour's still-resonant themes of teen bullying in an all-girls boarding school touched off a firestorm. The play was initially banned in Boston, Chicago and London and was judged too risqué for Pulitzer Prize consideration.  Written long before social media modernized its core conflict into "cyberbullying," The Children's Hour explores how gossip and lies can "go viral" within a community. When a young girl seeks revenge on her teachers, her whispered words shatter lives.
In addition to Belvo and Castonguay, the production features Lynne Locher, Derrick Phillips and Donna DeLonay in the other adult roles.  Playing the key teenage roles of Mary and Rosalie are two of the area's most promising young actors:  Olivia Sargent and Tallulah Nouss.  The Children's Hour is directed by Emilia Sargent.  TampRep audience's know Emilia for her performances as Blanche DuBois in A Streetcar Named Desire – for which she won Creative Loafing's "Best of the Bay" Best Actress award – Amanda Wingfield, in The Glass Menagerie;  Agnes, in I Do! I Do!, and, most recently, as Emma in last season's  Betrayal. While The Children's Hour marks her directorial debut with TampaRep, she has directed numerous youth musicals in the Tampa Bay area, including at the Patel Conservatory and the Community School of the Arts/Corbett Preparatory School.
The Children's Hour performs in the Smith Black Box theater at Tampa Preparatory School, 727 West Cass Street in downtown Tampa, September 17 through October 4. Performances are at 7:30 PM on Thursdays, 8 PM on Fridays and Saturdays and 3 PM on Sundays. Purchase tickets at our online box office or at the door.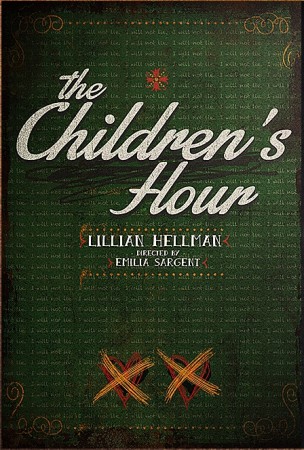 TampaRep Receives Theatre Tampa Bay Award Nominations!
TampaRep's critically acclaimed production of Imagining Madoff received six nominations from Theatre Tampa Bay including Best Production and Best Ensemble.  In addition, scenic designer Alex Amyot, lighting designer Ryan Finzelber, and sound designer Lynn Locher were nominated for their work on the production, as was C. David Frankel (for Outstanding Lead Actor).  We hope you'll join us at the awards ceremony on October 5th, at the Palladium Theatre.  For information and tickets, go to the Theatre Tampa Bay website.  It's a great evening of entertainment, and a wonderful way to support the theatre community in the Tampa Bay area.
TRT2 Brings Tender Napalm to Tampa!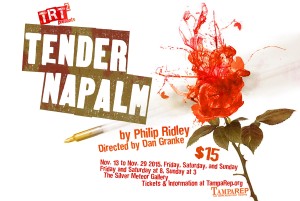 TRT(2), our laboratory company, is also gearing up for their season opener — an exciting play by Philip Ridley, on of Great Britain's hottest playwrights. Called a "high-impact, high-concept exploration of the relationship between two people and the violent world that surrounds them," Tender Napalm brings together highly evocative language and physicality to explore the psychological dimensions of love and the struggle to have love survive when disaster looms. Directed by Dan Granke (who directed last season's Bethany), Tender Napalm stars Derrick Phillips and Betty-Jane Parks in what is sure to be one of the most talked-about productions of the season.  The production opens on Nov. 13th in the Silver Meteor Gallery and plays Fridays through Sundays until Nov. 29th.
Season Five:  American Visions
We have a great season lined up for you, a season of American plays: The Children's Hour, True West, Silent Sky, and The Iceman Cometh.  We're thrilled to be returning to the Smith Black Box for two productions and to Studio 120 at USF for two.  And, of course, we also have our TRT(2) season, starting with Tender Napalm.  The best way to see all these shows?  Purchase a FlexPass or a FlexPass mini.  With 8 or 4 "punches," the FlexPasses save you over 25% the cost of individual tickets — and you get to see the theatre your way.  Bring friends to one, see plays more than once, choose your dates — it's flexible!  Get yours today on our website!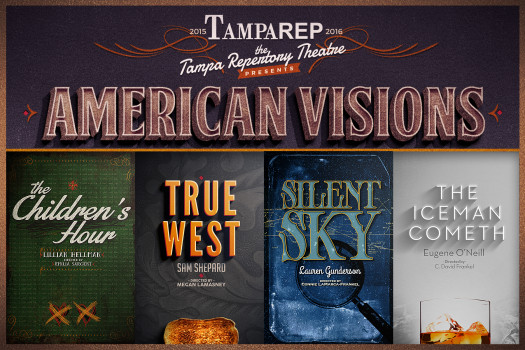 TampaRep and Stageworks Join Forces!
One last piece of exciting news:  TampaRep will join with Stageworks to co-produce another classic American play:  Inherit the Wind.  Directed by TampaRep's artistic director, C. David Frankel, the production will take place in Stageworks' Channelside home.  Auditions are coming up in October, and more news about the production, as well.  We're looking forward to collaborating with our Stageworks friends, and hope you'll all join us in March for the fireworks when Matthew Brady and Henry Drummond face off over the right to teach evolution in high school.
Support TampaRep!
We love doing what we do, and we want to keep doing it better.  We can't do any of it without your continued support.  What's the best way to support us?  Come to the theatre — and bring a friend.  Help us continue to build our audience.  After all, we do what we do for the audience.  Of course, we can use help in other ways — perhaps you'd like to volunteer as an usher or box office staff; maybe you have a special skill (lawyer, accountant) that you can donate.  Or you might be in the market to buy something online — just shop at AmazonSmile and a small portion of your purchase price goes to support TampaRep.  If you prefer, you can make a direct donation.  The easiest and safest way to donate is through PayPal. Once you make your donation, we'll contact you in regard to your donation perks. Remember, your perks are good for one calendar year from the time of your donation.
Thank you for all your support, and we'll see you at the theatre.
C. David Frankel
Artistic Director
The Tampa Repertory Theatre operates as a non-profit professional theatre and is a 501(c)(3) charitable organization registered with the Florida Department of Agriculture and Consumer Services, registration # CH43726. A copy of the official registration and financial information may be obtained from the division of consumer services by calling toll-free (800-435-7352) within the state. Registration does not imply endorsement, approval, or recommendation by the state. U.S. Federal Tax ID number is 45-2408329. Your contribution is tax-deductible to the extent allowed by law.