by Steve Yockey
 May 9
Blackberry Winter, a mythic tragicomedy about Alzheimer's, asks the question: How can you laugh when you talk about Alzheimer's?
Because you have to, or you're going to lose it.
Vivienne is a smart Southern lady trying to keep her spirits up amid the painful details about her mother's increasingly serious descent into dementia.  She copes by baking and putting the best face on bad news – and developing a surreal creation myth in an attempt to make sense of what's happening to her mother.
The play is "a wonderful handling of the loss that dementia brings, long before the loss of the loved one. Funny, devastating. . . perfectly placed on that line of despair and divinity that comes with caregiving."  "You might describe it as a play about Alzheimer's," said one reviewer. "But I think more accurately it's a play about what it's like to love someone with Alzheimer's."
TampaRep's staged reading is directed by Robin Gordon and features Lisa Powers Tricomi, Angela Bond and Vickie Daignault. There will be a post-reading discussion (and open bar) after the performance.
This reading is sponsored by Zone Defense.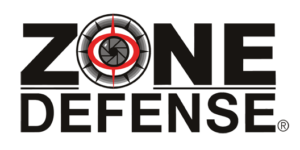 Staged
readings

of new plays you won't be able to stop talking about
in the CL Space, 1911 N. 13th St. (above Spaghetti Warehouse)
7:30pm (Doors open at 7)
 $10
 Post-show
conversation
 Cash bar
Coming Next: Johnny 10 Beers' Daughters, by Dana Lynn Formby, June 13
Exciting new plays sure to keep the conversation going.
Conversation Starters — it's a new TampaRep tradition.