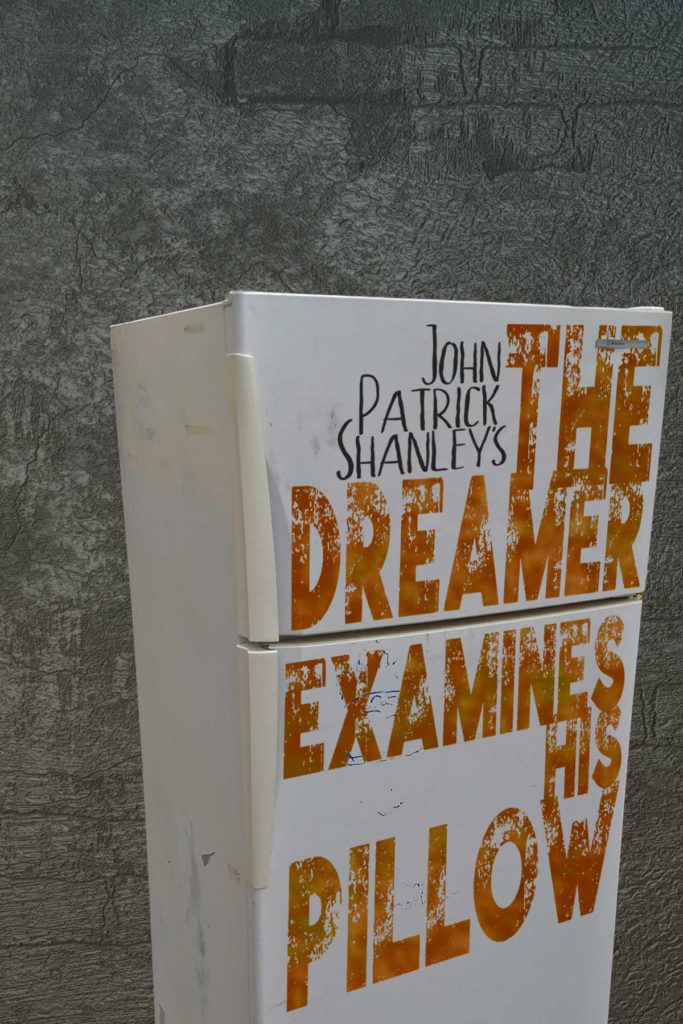 The Dreamer
Examines his Pillow
by John Patrick Shanley
directed by Christopher Marshall
Production Sponsor: George Hugh
Ticketing Sponsor: Russ Buchan
Presented at USF Theatre Centre, TAR 120
3837 USF Holly Dr., Tampa FL 33620
June 2-19, 2022
John Patrick Shanley, screenwriter of Moonstruck and Doubt, writes a play about dreamers, about lost souls, real people struggling to communicate and discover their reason for existence. They fight, they yell, they laugh, they claw, they drink, they f*$%, they alternatively cover and confront, they spew themselves onto life, right or wrong.
A striking, surreal study of the often bizarre byways that love between men and women can follow. Told in three related scenes, the play uses indirection and richly evocative language to make its unsettling but ultimately illuminating points.
"…pungent, thought-provoking, original, poetic…and leading by stylized, fantasticated ways to genuinely startling illuminations." —NY Magazine.
"…a philosophic dream-comedy about love, marriage, and maturity." —Village Voice.
"…Mr. Shanley is a born playwright…" —The New Yorker.
Support TampaRep with a quick donation: Text TAMPAREP to 44321
Next to the Marshall Student Center
On both Google Maps or Apple Maps,
the easiest way to find us is to search for
"THEATRE CENTRE"
or "3837 USF Holly Dr."
Be sure to use "USF Holly Dr", not just "Holly Dr", which is a different location in Tampa.
For more info, call the box office: (813) 556-8737
June 2-19, 2022
Thu / Fri / Sat evenings – 7:30pm
Sun matinees – 3:00pm
Seating begins 15 minutes prior to showtime.
Approximate running time is 100 minutes.
TampaRep will follow local and CDC-suggested COVID safety guidelines at the time of the performances.
UPDATE AS OF 6.2.22: Masks are not required, but are strongly encouraged.
Seating will be general admission – first-come, first seated.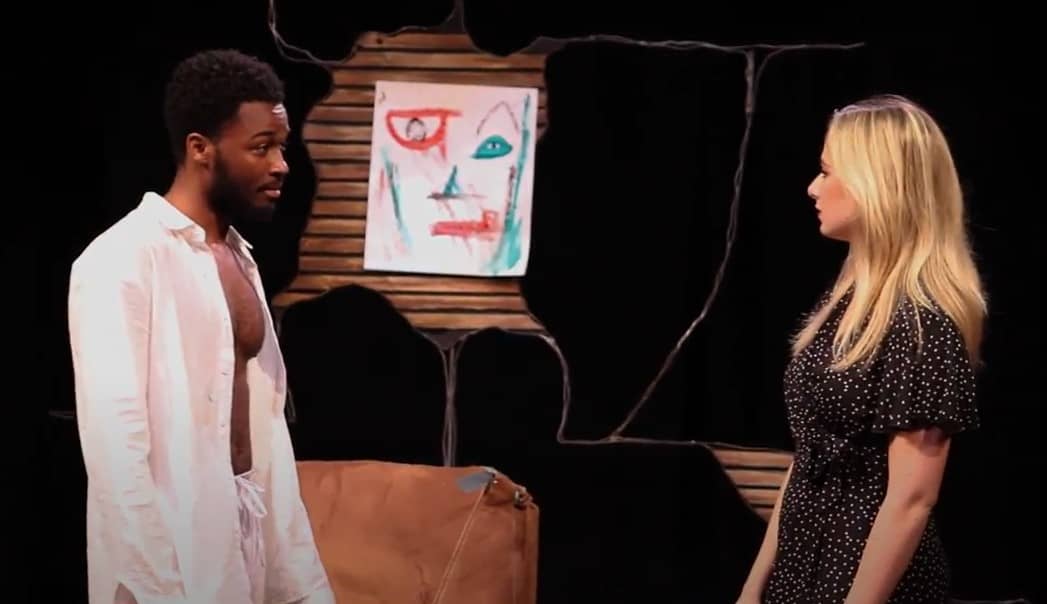 USF School of Theatre and Dance