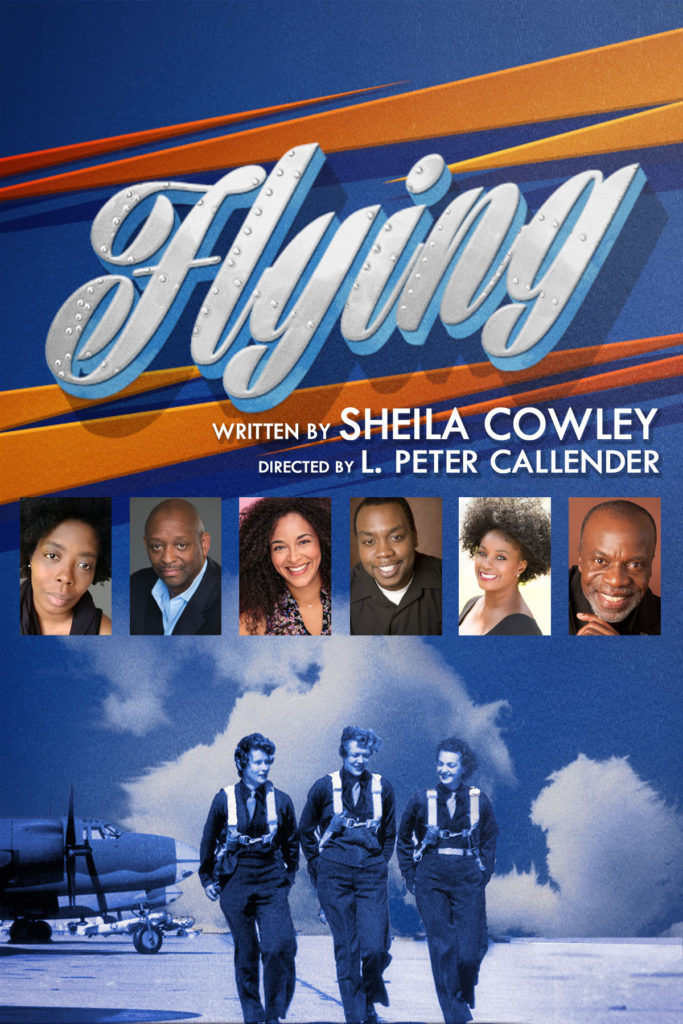 FLYING returns to TampaRep – virtually!
Please join us LIVE on the virtual platform ZOOM to enjoy FLYING, by local playwright, Sheila Cowley. The performance will be followed by a talkback with the cast, director, and playwright.
Live stream Sunday, August 16, 2020, 3:00 P.M.
FLYING will be available online for viewing through August 20, 2020
*Pay what you can means just that. Whatever you can afford.
$0 or $1000 or in between, we just want you to join us.
---
Revealing the little-known story of World War II's pioneering Women Airforce Service Pilots (WASPs), FLYING tells the tale of Susan, a skilled pilot who, barred from combat missions by her sex, had performed such essential duties as ferrying planes and towing training targets in order to free male pilots for combat duty during the war. Home in peacetime and running her husband's small airfield while awaiting his return from overseas, Susan struggles to keep the business aloft while confronting challenges on other fronts, including the arrival of an inexperienced stranger carrying her husband's promise of a job, and her own fears and regrets. Drawn from oral histories and memoirs of women who served in the WASP program, Flying explores the aftermath of war and the quiet, daily acts of heroism that never earn a medal.