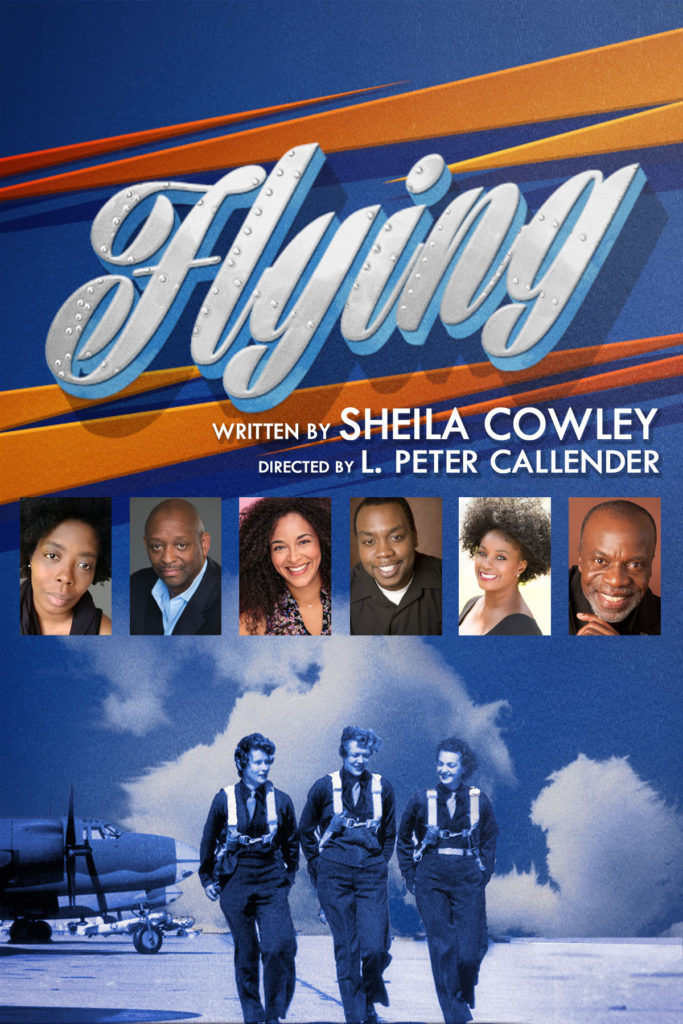 FLYING returns to TampaRep – virtually!
Please join us LIVE on the virtual platform ZOOM to enjoy FLYING, by local playwright, Sheila Cowley. The performance will be followed by a talkback with the cast, director, and playwright.
Live stream Sunday, August 16, 2020, 3:00 P.M.
FLYING will be available online for viewing through August 20, 2020
---
Revealing the little-known story of World War II's pioneering Women Airforce Service Pilots (WASPs), FLYING tells the tale of Susan, a skilled pilot who, barred from combat missions by her sex, had performed such essential duties as ferrying planes and towing training targets in order to free male pilots for combat duty during the war. Home in peacetime and running her husband's small airfield while awaiting his return from overseas, Susan struggles to keep the business aloft while confronting challenges on other fronts, including the arrival of an inexperienced stranger carrying her husband's promise of a job, and her own fears and regrets. Drawn from oral histories and memoirs of women who served in the WASP program, Flying explores the aftermath of war and the quiet, daily acts of heroism that never earn a medal.
cast & creatives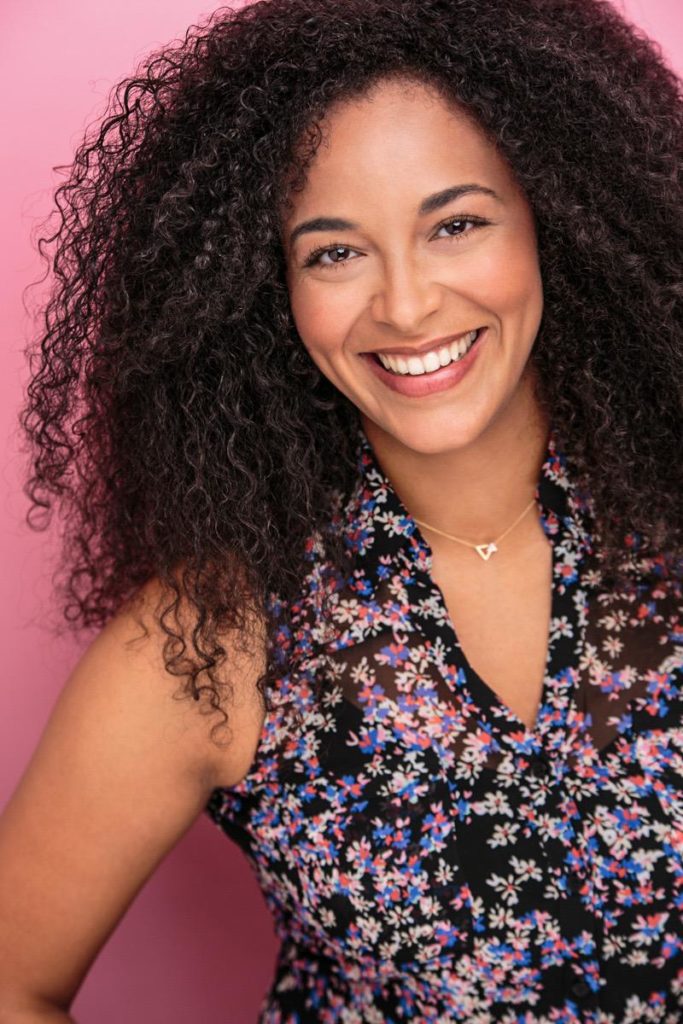 RENATA EASTLICK* (Susan McCallan) is a Brazilian-American actress, best known for voicing "Caveira" in the hit video game Rainbow Six Siege. She has worked extensively in theatre, film, TV, voiceover, and commercials. Some of her theatrical credits include, Off-Broadway: For Colored Girls… (The Public Theater, NYC- u/s) Regional: The Nutcracker (The House Theatre of Chicago), Ruined (Gablestage), Good People (American Stage), The Royale (Hippodrome Theatre), In the Heights (Westcoast Black Theatre Troupe) FILM: God's Waiting Room. TV: "Burn Notice," "Mad Dogs." Renata is also a two-time Carbonell Award Nominee and a proud member of SAG-AFTRA and Actors' Equity Association.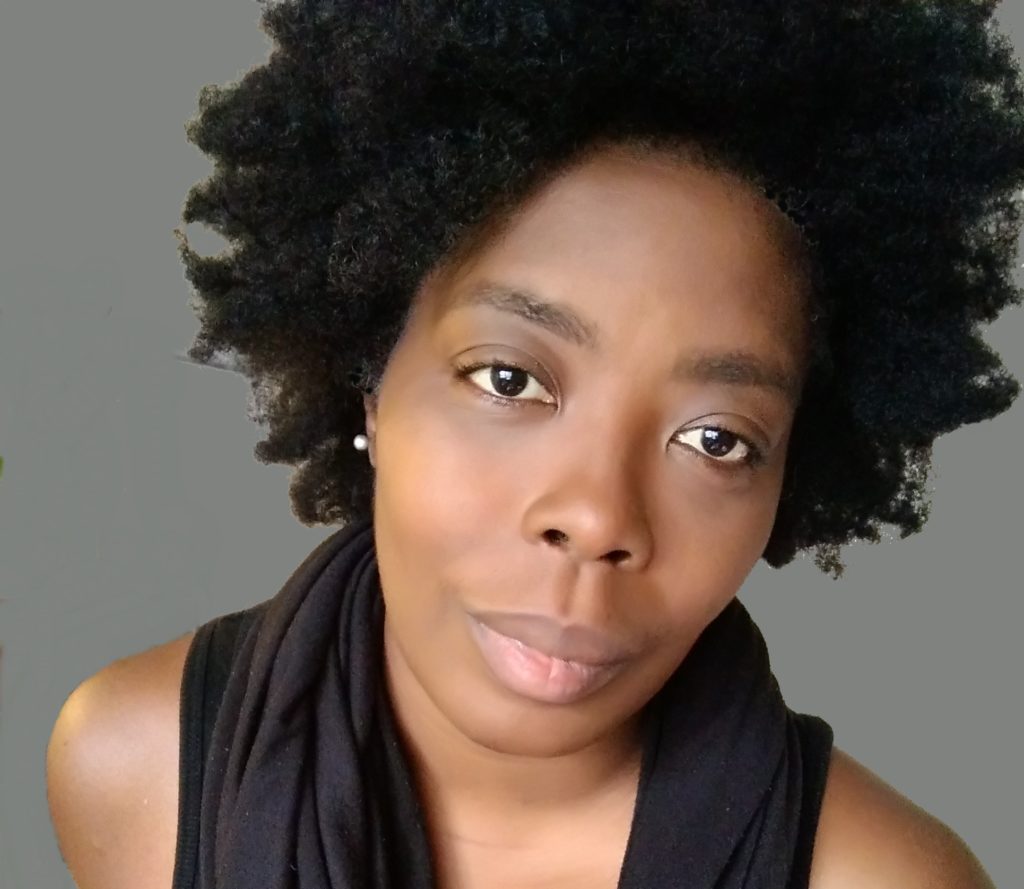 ANDRESIA MOSELEY (Lucy) is a nationally recognized Theatre actress and Spoken Word artist. She is the 2018-2019, recipient of the National Performance Network's Creation and Development Fund co-commissioned by Art2Action and ASU Gammage and supported by the Hillsborough Arts Council Artist Development Grant. In 2018 Andresia became an ASU Gammage Artist in Residence for the development of her first one woman show Five Black Women. She is currently on national tour as the lead character in SPEED KILLED MY COUSIN with the Carpetbag Theatre (CBT). Select theatre credits in 2019 include: SWOPERA: A SPOKEN WORD OPERA at the Ula Love Doughty Theatre, Knoxville , TN and RED SUMMER at the Bijou Theatre, Knoxville TN.
STEPHANIE ROBERTS* (Laura Lorenzo) is enjoying an entertainment career combining travel & performing, often as a Show- and Band Vocalist. She also works as a Musical & Radio Theatre performer in south Florida and abroad, but considers herself fortunate to be a resident and contributor to the Tampa Bay Arts scene.
ENOCH ARMANDO KING* (Rory Fisher) was previously seen in the Tampa Bay area in SKELETON CREW, BETWEEN RIVERSIDE AND CRAZY and A RAISIN IN THE SUN at American Stage. His recent credits include: TUNA CHRISTMAS (G.E.T.), PARADISE BLUE (True Colors Theatre), HANDS OF COLOR (Synchronicity Theatre- Suzi Bass Award for Best World Premiere), SKELETON CREW(True Colors Theatre), A CHRISTMAS CAROL (Shakespeare Tavern), THE MOUNTAINTOP (Heritage Theatre Festival-Charlottesville,VA.), ANNE AND EMMETT (Amsterdam, VA., NY, NC.), THE CHRISTIANS (Suzi Bass Award for Best Supporting Actor) (Actors Express). Thanks to my family and friends for continued love and support.
MICHAEL ASBERRY* (Doc) is excited for his TampaRep debut. Fresh from recording "The Good Cop" with the San Francisco Mime Troupe, Michael has also performed with the Best of Playground Festival's ZoomFest; Aurora Theatre Company; Sacramento Theatre Company; Capital Stage Company; San Francisco Shakespeare Festival, Pacific Conservatory Theatre; TheatreWorks; A.C.T.; Shotgun Theater and the Lorraine Hansberry Theatre. Film and television credits include San Andreas (Warner Brothers); Chance (Hulu); Trauma (NBC); Nash Bridges (CBS) and voiceover for Pixar Animation, Clorox, Pine Sol and the video game, Watchdogs 2. Artists: Let's keep making people laugh, cry, think and DO… My Fellow Citizens: Spread Love.
L. PETER CALLENDER (Director) is a native of Trinidad, West Indies, and has worked professionally as an actor for over thirty years, more recently as a director and writer. He received his formal training in the theater at the Juilliard School in New York City; Webber/Douglas Academy in London, England; Mask Technique with Julie Taymor, and The Suzuki Technique with The Tadashi Suzuki Company in Toga-mura Japan. He has appeared on Broadway, off-Broadway, in regional theaters across the US, and has performed internationally in Japan, England and France. His New York Credits include: Tom/Jamaican Waiter in PRELUDE TO A KISS (Circle Rep. and at the Helen Hayes Theater on Broadway directed by Norman Rene); Off-Broadway; Roscoe in BLACK EAGLES (directed by Ricardo Kahn at Manhattan Theater Club), Casbeque in THE CAUCASIAN CHALK CIRCLE (directed by George C. Wolfe at the Public Theater); Caliban in THE TEMPEST (directed by Julie Taymor at Classic Stage Company); Curio/Ensemble in TWELFTH NIGHT at the Delacorte Theater directed by Harold Guskin). He currently serves as the artistic director of the African American Shakespeare Company in San Francisco. In the Tampa area, Mr. Callender is known for his work at American Stage, as the director of critically-acclaimed productions of SKELETON CREW, PIPELINE, A RAISIN IN THE SUN, JOE TURNER'S COME AND GONE, and JITNEY, and as an actor in the role of Walter "Pops" Washington in BETWEEN RIVERSIDE AND CRAZY.
SHEILA COWLEY (Playwright) is a playwright and audio producer based in St. Petersburg, Florida. Her plays embrace many artforms, creating theatre that celebrates voice, movement, sound and visual art. It's theatre that asks big questions — about gender roles and family, and tiny daily acts of heroism.
Her plays range from Flying, about women forced to stop piloting military planes in WWII, to Madness, an absurdist comedy of gender roles, identity and derring-do. Her work has been produced around the U.S. and in London, South Korea, Sydney and Dubai. She sparks connections between tidal pools and stars, and just last year inspired several hundred people to join a parade led by visual artists with neuro-disabilities, around and into a museum. Sheila collaborates with actors, dancers, scientists, musicians and visual artists on performance works aimed at inspiring audiences to look up, to reach out and embrace this complicated world. The St. Petersburg Arts Alliance named her the city's 2018 Literary Muse. Dramatists Guild, New Play Exchange, Association of Independents in Radio. www.sdcowley.com