Season Ticket
See each show in
TampaRep's 2022-2023 Season
The Tampa Repertory Theatre Season Ticket is the ticketing option that gives you one ticket to each show in TampaRep's 2022-2023 season:
A DOLL'S HOUSE PART 2 (Nov '22)
THE ELEPHANT MAN (Feb '23)
ALL MY SONS (Jun '23)
You will choose your date for each show when you purchase the season ticket, but if your plans change, exchanges are easy – simply call the box office at (813) 556-8737 or email boxoffice@tamparep.org and we'll happily switch you to another performance of the same show.
Support TampaRep and save 16% off the price of single adult tickets! Win-Win!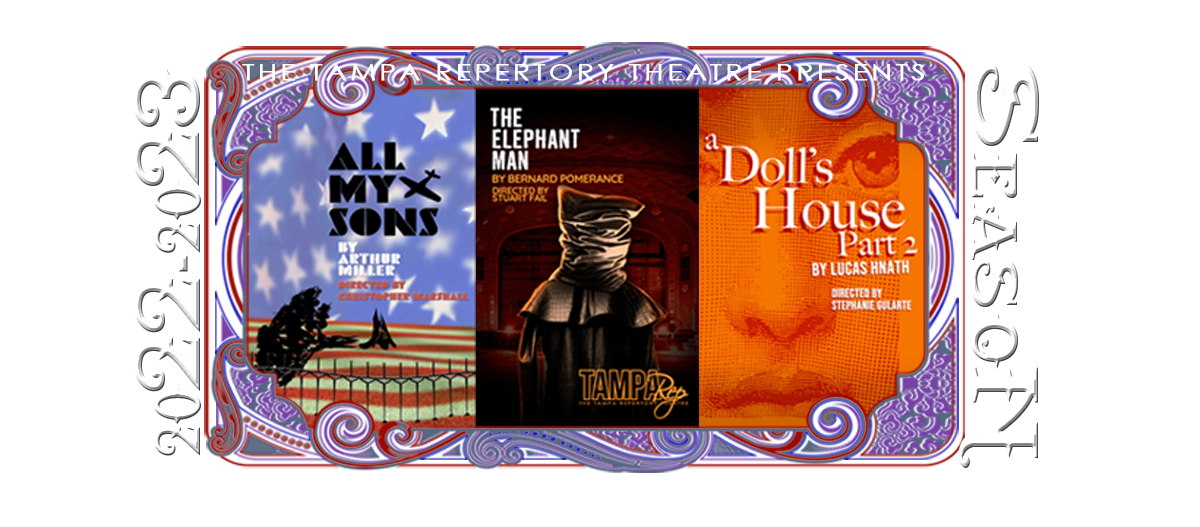 Support TampaRep with a quick donation: Text TAMPAREP to 44321