A Doll's House
Part 2
by Lucas Hnath
directed by Stephanie Gularte
featuring Emilia Sargent, L. Peter Callender, Karla Hartley, and Bria Matthews
Season Sponsor: The Gobioff Foundation
Production Sponsor: Frank Taylor
Venue Sponsor: Stageworks Theatre
Supporting Sponsors: Hal Freedman & Willi Rudowsky
                                        Alfred T. May
                                        Brian Reale & Fred Wilcox
                                        Andrea Graham & Geoff Simon
                                        Hillsborough County Board of Commissioners
Ticketing Sponsor: Russell Buchan
Artist Sponsors: Gail & Bob Hetler, in honor of L. Peter Callender
                             Chris & Briget Hart
                              Jeff Sargent
Opening Night Sponsors: Hal Freedman & Willi Rudowsky
Victor & Sharon Gardner
presented at Stageworks Theatre
1120 E Kennedy Blvd, Suite #151, Tampa, FL
November 3-20, 2022
As a door slams in 1879 Norway, a young wife and mother leaves behind her family, freeing herself from the shackles of traditional societal constraints. Now, 15 years later, that same door opens to reveal Nora, a changed woman with an incredibly awkward favor to ask the people who she abandoned. Lucas Hnath's bitingly funny sequel to Ibsen's revolutionary masterpiece unfolds in a series of bristling stand-offs that reveal in Nora's world, much like our own, behind every opinion there is a person, and a slamming door isn't just an end, but also the chance for a new beginning.
Nominee: Three 2017 Outer Critics Circle Awards, including Outstanding New Play
Nominee: Eight 2017 Tony Awards, including Best Play
Nominee: Two 2017 Drama Desk Awards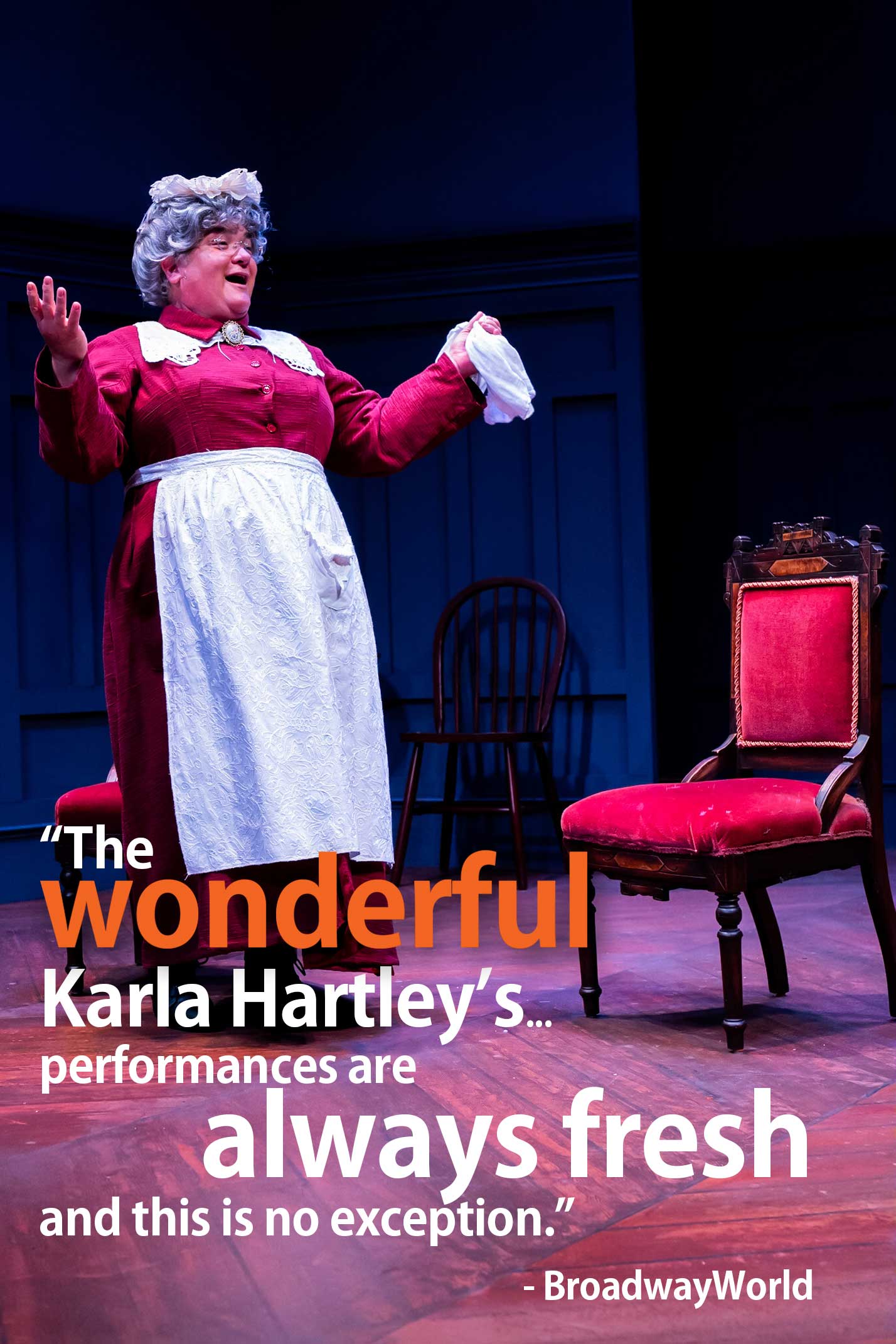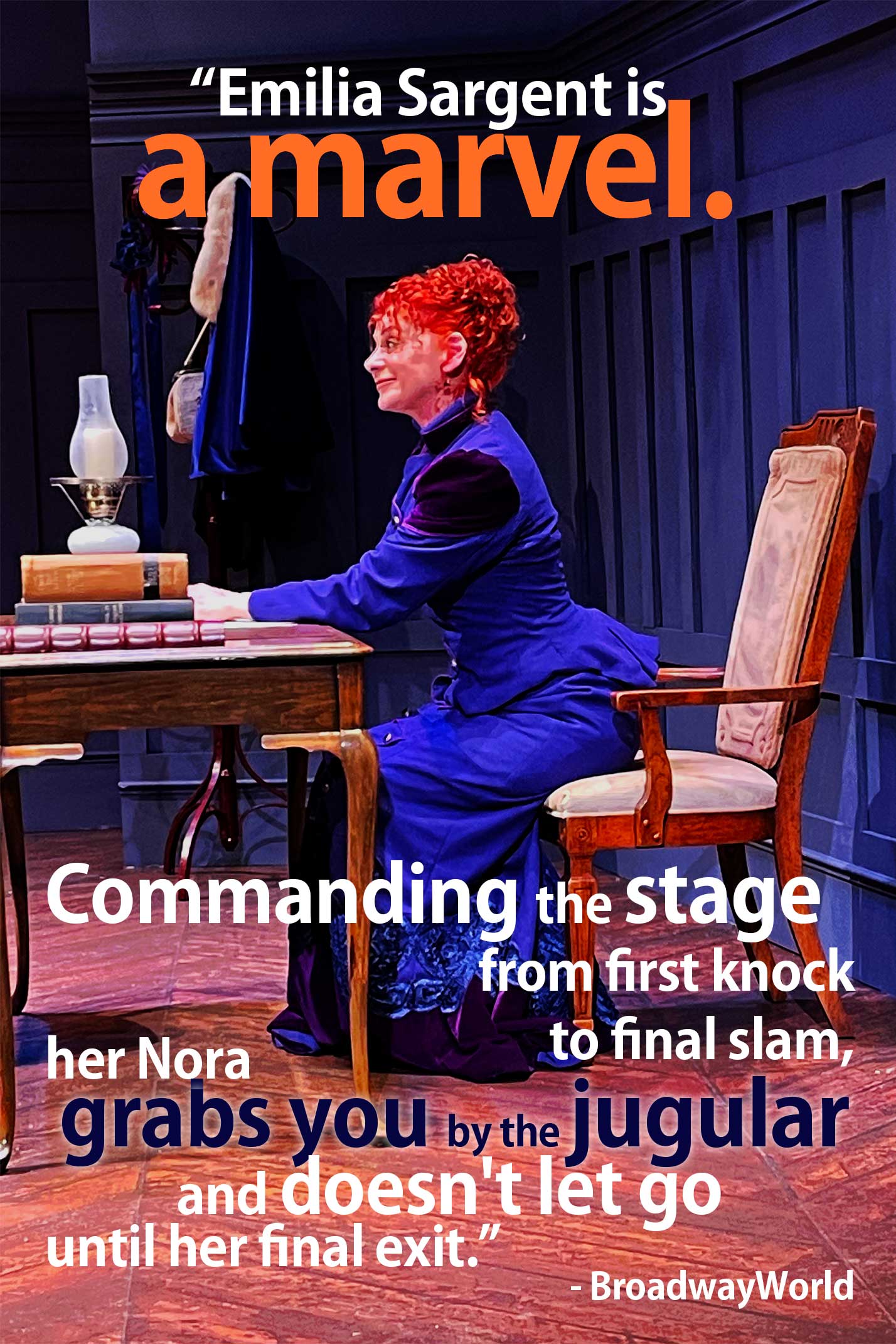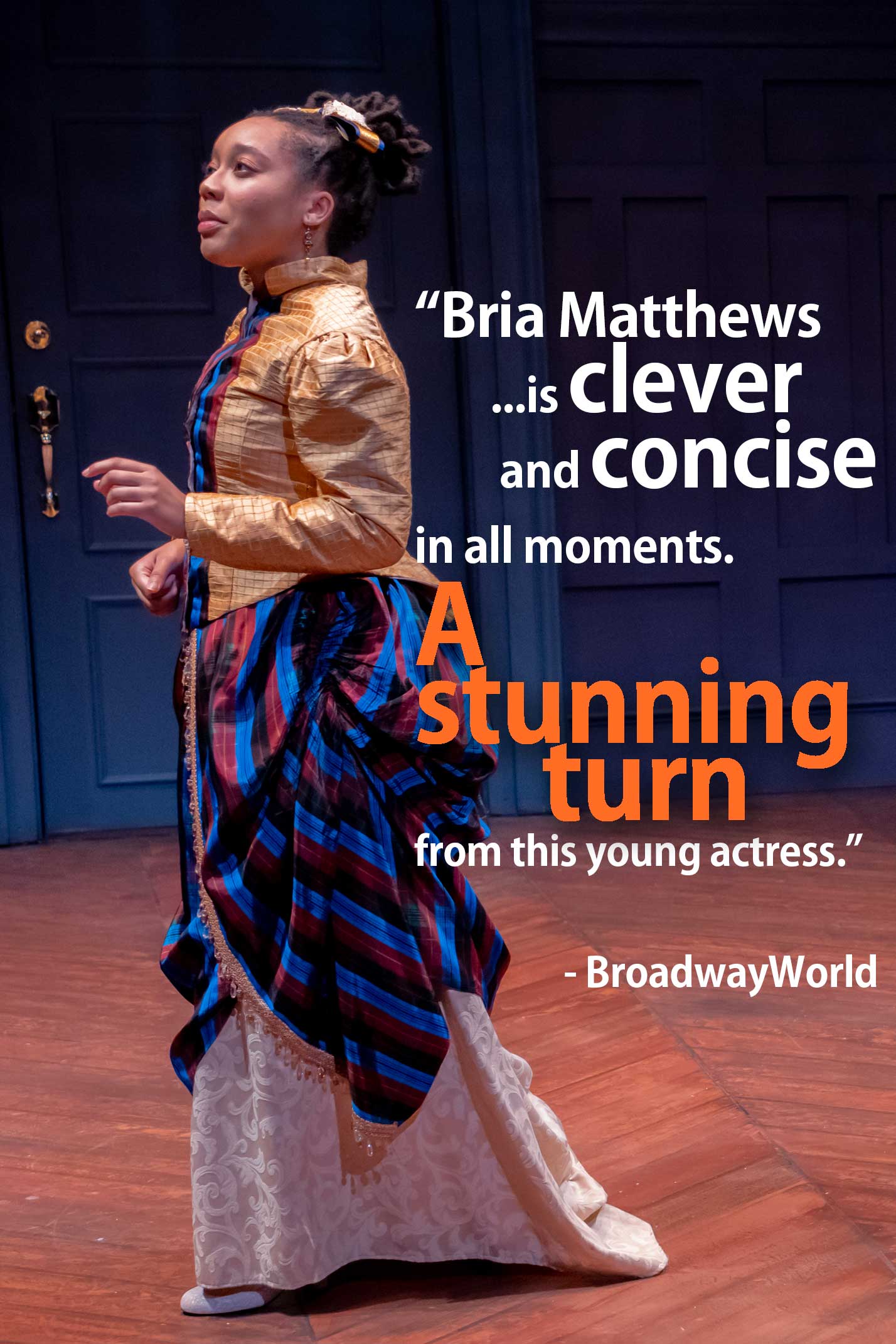 Support TampaRep with a quick donation: Text TAMPAREP to 44321
November 3 – 20, 2022
Fri / Sat evenings – 8:00pm
Sat / Sun matinees – 3:00pm
Seating begins 20 minutes prior to showtime.
Approximate running time is 100 minutes
without intermission.
TampaRep will follow all local and CDC-suggested COVID safety guidelines at the time of the performances.
Seating will be general admission – first-come, first seated. Both alcoholic and non-alcoholic refreshments are available for purchase, along with limited snack foods.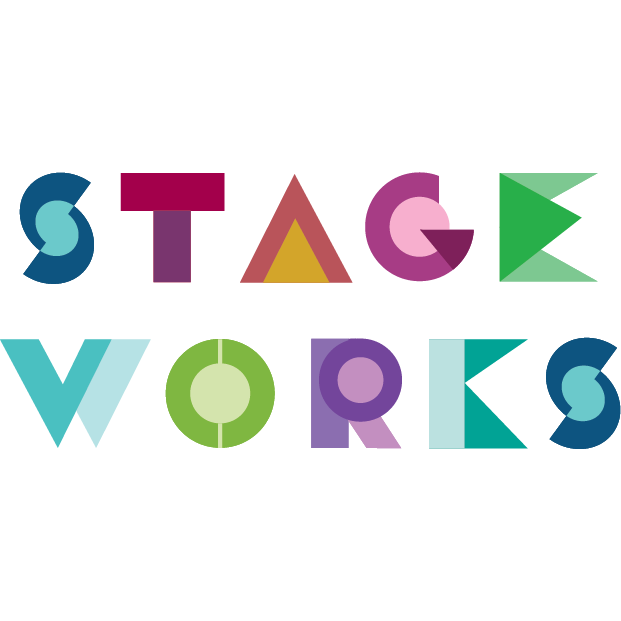 A Doll's House, part 2 – IN THE NEWS
Why Our Critic Loved Tampa Rep's 'Doll House 2'
David Warner, The Gabber, 11/15/2022
"At the end of Henrik Ibsen's 1879 drama "A Doll's House," Nora Helmer walks out on a stifling marriage, famously slamming the door behind her.
In 'A Doll's House Part 2,' contemporary American playwright Lucas Hnath imagines what would happen if, 15 years later, Nora were to come back. The result, in the Tampa Repertory Theatre production at Stageworks through Nov. 20, is a totally enthralling, thrillingly staged battle of hearts and minds."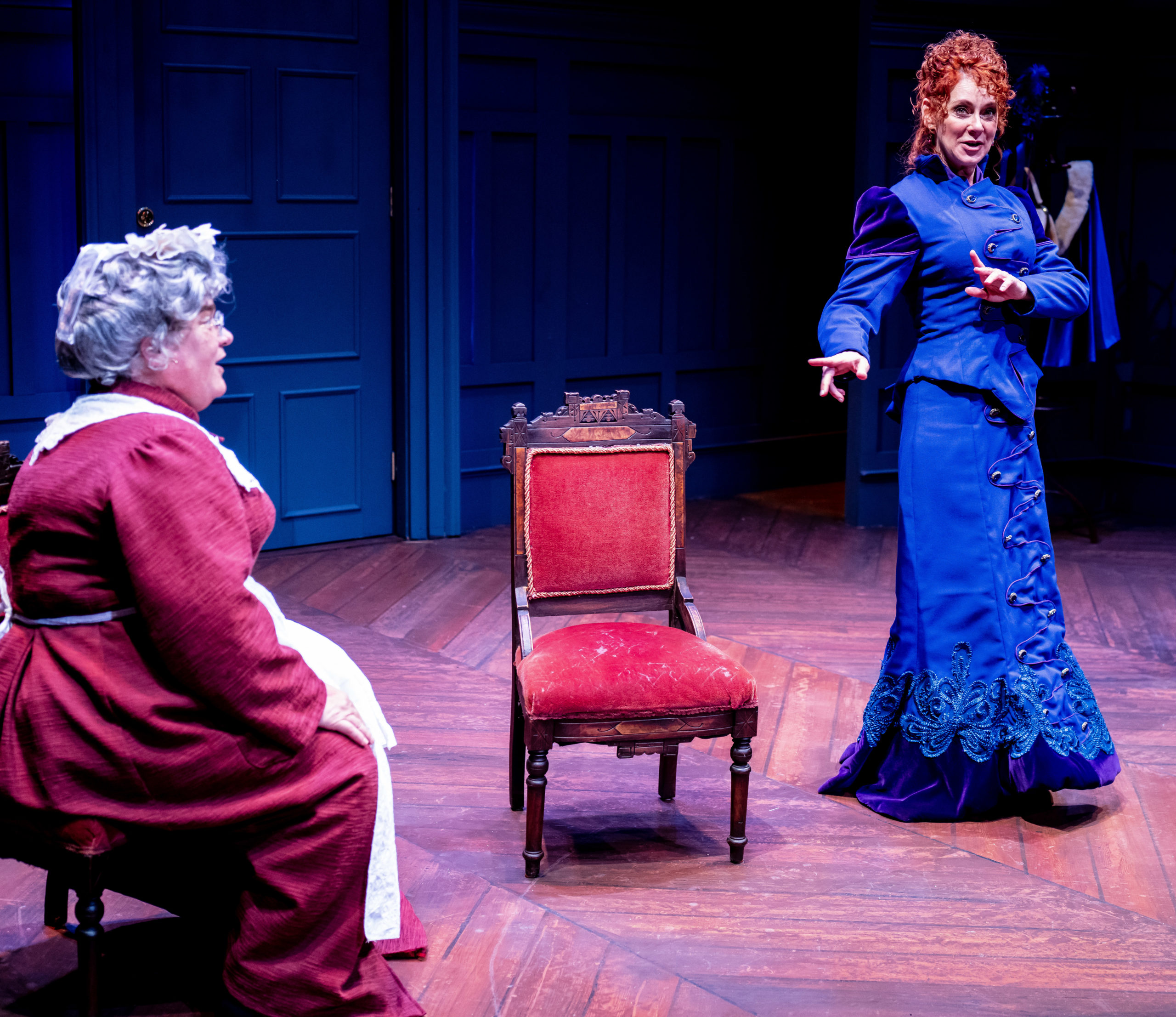 Tampa Rep's 'A Doll's House, Part 2′ imagines a sequel to Ibsen's classic drama
Maggie Duffy, Tampa Bay Times, 11/12/2022
"The notion of marriage as a social construct is at the heart of "A Doll's House, Part 2," presented by Tampa Repertory Theatre at Stageworks Theatre.
The play written by Lucas Hnath is an imagined sequel to Henrik Ibsen's "A Doll's House." Written in 1879, the play saw Nora Helmer make the controversial decision to divorce her husband Torvald and leave their children. It dramatically ends with Nora symbolically closing the door to the family's home.
Hnath's play imagines Nora's return to the home 15 years later. But she's not coming back to reconcile the marriage, she's back to ask Torvald for a favor."
Previews: A DOLL'S HOUSE, PART 2 at Tampa Repertory Theatre
Deborah Bostock-Kelley, BroadwayWorld, 11/8/2022
"On stage now through November 20 at Stagework is Tampa Repertory Theatre's provocative production of Lucas Hnath's, A Doll's House Part 2…"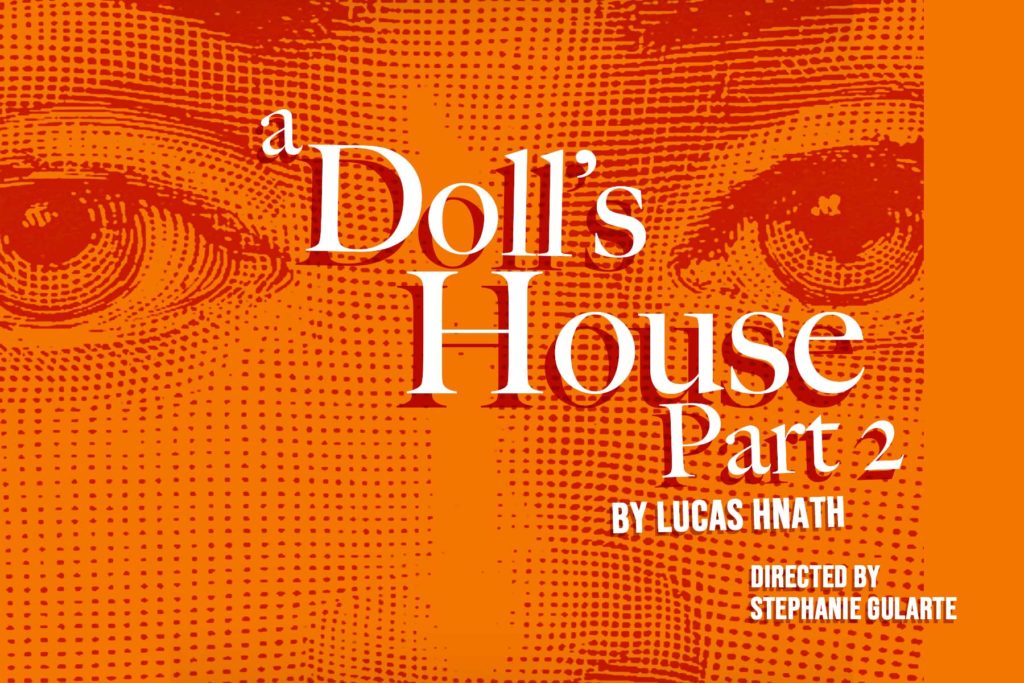 The latest from American Stage and Tampa Rep demand reflection and encourage empathy
Jon Palmer Claridge, Creative Loafing, 11/7/2022
"The actors shine. Sargent's Nora is a commanding presence with her flaming curls piled high above alabaster skin. She's clearly a modern woman, fully in charge. L. Peter Calendar's Torvald is a tortured soul playing the "constipated" victim, but fully capable of outrage…"
Review: Lucas Hnath's A DOLL'S HOUSE PART 2 at Tampa Repertory Theatre
Drew Eberhard, BroadwayWorld, 11/5/2022
"Tampa Repertory Theatre and Director Stephanie Gularte have assembled a top-tier group of designers and performer's alike to bring the searing piece of dramatic comedy that is A Doll's House Part 2 to life. I for one as much as everyone in the audience on opening night is humbled and excited just to bear witness to its prowess."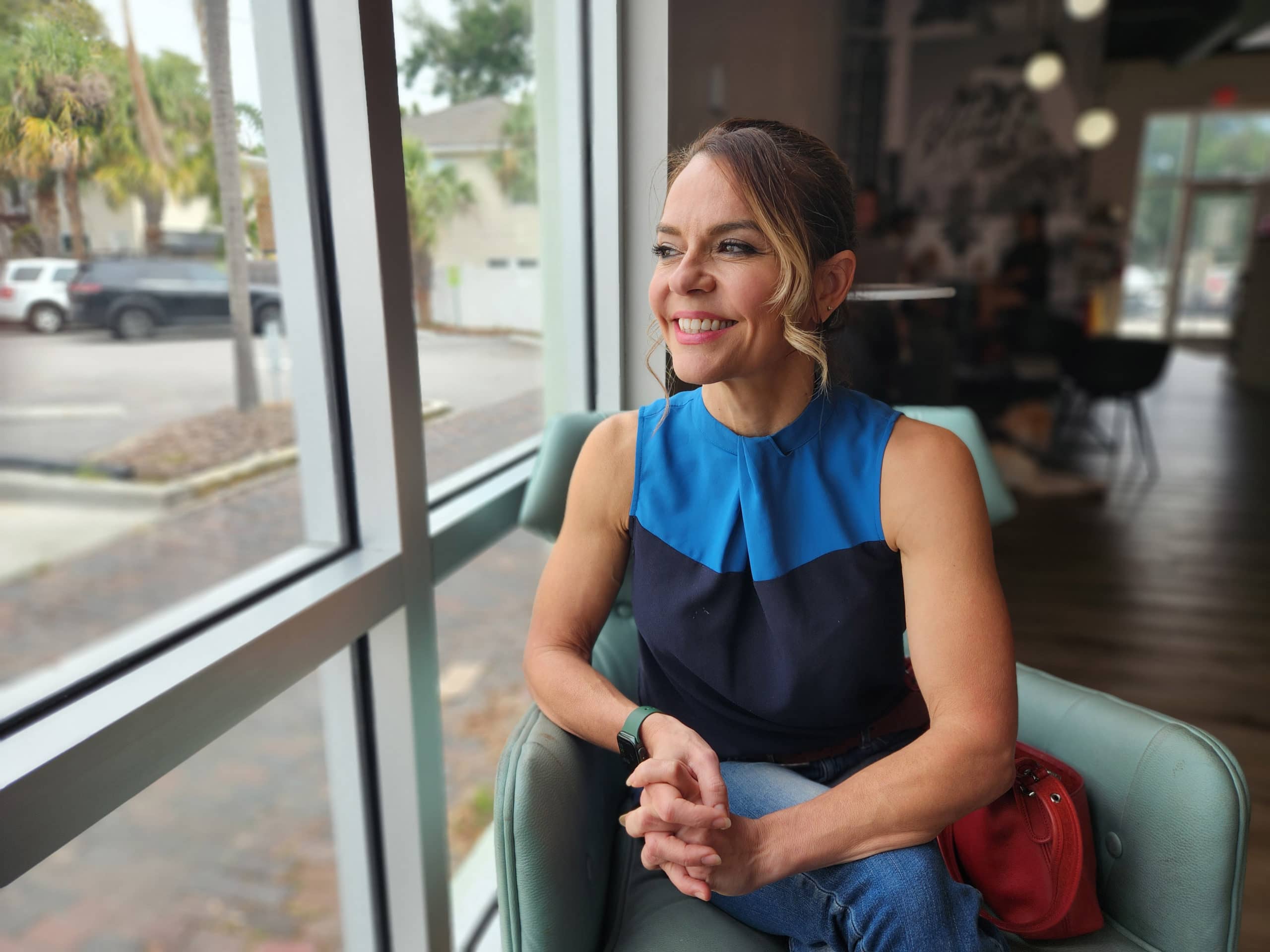 Stephanie Gularte Returns to the theater
Bill DeYoung, St. Pete Catalyst, 11/3/2022
"Two years after she stepped away from making theater, Stephanie Gularte got an offer she couldn't refuse.
The former producing artistic director at American Stage was contacted by Emilia Sargent, who sits in the big chair at Tampa Repertory Theatre, asking her…"