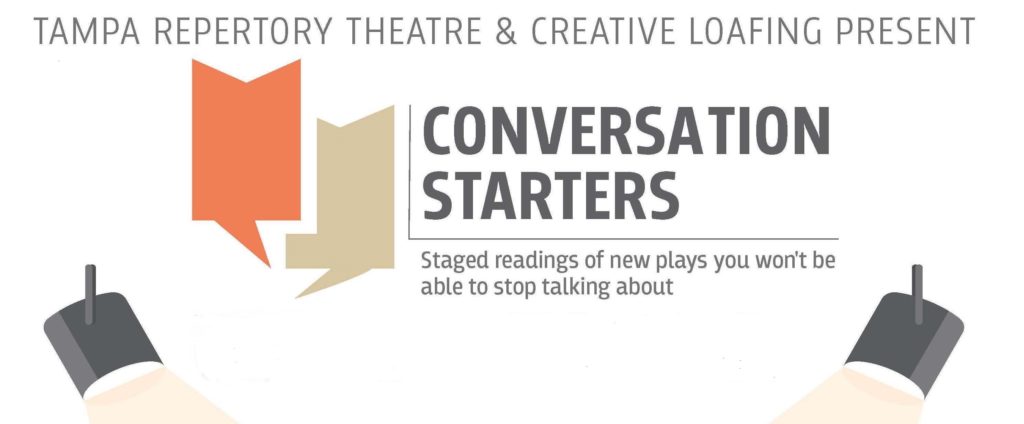 Wet or, Isabella the Pirate Queen Enters the Horse Latitudes 
by Liz Duffy Adams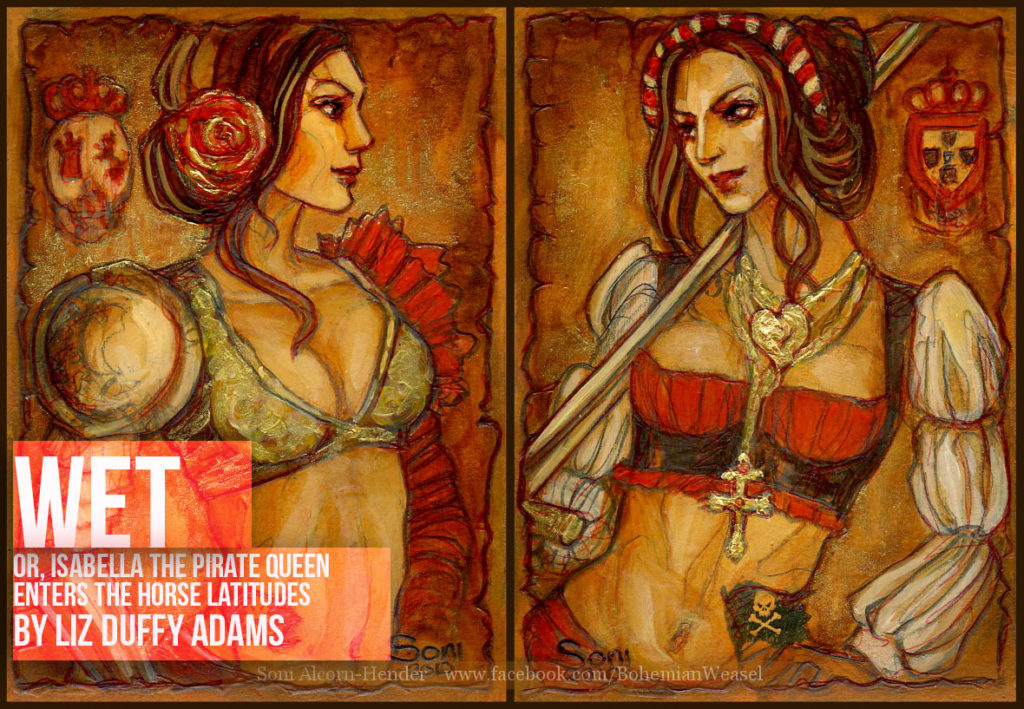 (Image courtesy of https://www.facebook.com/BohemianWeasel/)
Four survivors of a storm-sunken pirate ship—the legendary Isabella, Neptune's bastard daughter; pirates Jenny (a runaway whore) and Sally (an electrified girl); and the Viscountess Marlene, a drag queen—seize a half-wrecked ship manned only by Captain Joppa and two sailors, Jack the cabin boy and ex-slave Horatio. Joppa is determined to get back to the war. Isabella has other plans. Amidst time lurches, shifting loyalties, story-telling and sudden violence, hearts lost and secrets revealed, the seven souls find themselves without wind or current on a slowly sinking ship—until an unexpected event offers either hope or doom.
"Adams' writing is lyrical and circuitous, with an almost Shakespearean weight to it. …[Wet] showcases her sly, literary sense of humor." –Curtainup.com
"The play is by turns a funny, poignant, angry, searching, yearning glimpse of a ship of disparate souls in search of their destination and destinies, and full of . . . healthy sexual ambiguities" — SanDiego.com
""Wet" is a true delight…" –Charlene Baldridge, SDnews.com
Monday, February 12th, in the CL Space, 1911 N. 13th Street, Tampa.  7:30pm Curtain. Tickets are $10.  There will be a discussion afterward, so please plan to stick around for a bit.
Conversation Starters — a TampaRep tradition continues.
Purchase a FlexPass for Season 7 and get Conversation Starters as a bonus!
To purchase individual tickets, click below: