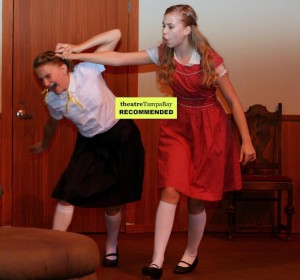 The critics agree: The Children's Hour is "a gripping journey into darkness" (The Tampa Tribune) with performances that are "emotionally exhausting" and display "obvious talent" (BroadwayWorld.com). "TampaRep does a solid job" (Creative Loafing) and The Children's Hour "delves deeply, and with a subtlety that is still all too rare, into human psychology. The play and production deliver where it counts" (The Tampa Bay Times).
[su_row]
[su_column size="1/2″]
[/su_column]
[su_column size="1/2″]

[/su_column]
[/su_row]
Only four more chances to see the show hailed by audiences: "Riveting performances," "a powerful and beautiful performance," "A wonderful production from the cast of an amazing timeless drama. A must see," "Beautifully constructed literature brought to life by an incredible company of artists."
We must close on Sunday! Get tickets and info on our website.  Don't miss this American classic, brought to you by TampaRep.
See you at the theatre.
C. David Frankel
Artistic Director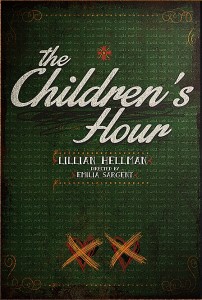 All photos by Désirée Fantal. Poster by Michael Halberg.
Copyright © 2015 The Tampa Repertory Theatre, All rights reserved.
You are receiving this email because you expressed an interest in, or signed up for, news about The Tampa Repertory Theatre.

Our mailing address is:

The Tampa Repertory Theatre

217 West Powhatan Avenue

Tampa, Fl 33604

The Tampa Repertory Theatre operates as a non-profit professional theatre and is a 501(c)(3) charitable organization registered with the Florida Department of Agriculture and Consumer Services, registration # CH43726. A copy of the official registration and financial information may be obtained from the division of consumer services by calling toll-free (800-435-7352) within the state. Registration does not imply endorsement, approval, or recommendation by the state. U.S. Federal Tax ID number is 45-2408329. Your contribution is tax-deductible to the extent allowed by law.